Putin visited Mariupol at night so as not to show the destruction of the city
Ministry of Defense of Ukraine said that Russian dictator Vladimir Putin, on the night of March 19, visited the occupied city of Mariupol in the Donetsk region "as it should be for a thief" for security reasons and in order not to show the real view of the destroyed city.
"The darkness allows him to highlight what he wants to show and keeps the city completely destroyed by his army and its few surviving residents away from prying eyes," the statement said.
During Putin's first visit to Mariupol, which has been completely occupied since May 2022, he reportedly Visited several areas of the city by car after arriving in the city by helicopter.
The visit comes days after Putin made a brief visit to occupied Crimea on the anniversary of Russia's illegal annexation of the peninsula.
Banking giant UBS acquires smaller competitor Credit Suisse to avoid market turmoil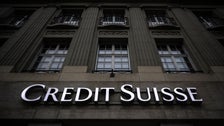 GENEVA, Switzerland (AP) — Banking giant UBS is buying its smaller competitor Credit Suisse to avoid further turmoil in the global banking market, Swiss President Alain Berset said Sunday night.
Berset, who did not elaborate on the value of the deal, called the announcement "very broad for the stability of international finance." The uncontrolled collapse of Credit Suisse will have unintended consequences for the country and the international financial system."
The Swiss president said the council agreed to guarantee a total of 150 billion francs liquidity for the 167-year-old bank, far exceeding the 50 billion (54 million Swiss francs) figure that was announced publicly. But this was not enough.
"We noted that liquidity outflows and market volatility have demonstrated that the necessary confidence can no longer be restored and a quick solution is needed to ensure stability."
Swiss Finance Minister Karin Keller-Sutter said the board "regrets that a bank that was once a model institution in Switzerland and part of our strong position could even get into this situation."
The combination of two of the largest and most famous Swiss banks, each with a storied history dating back to the mid-19th century, is like a thunderbolt on Switzerland's reputation as a world financial center, leaving it on the cusp of a single national champion. to banks. Part of the trouble that Credit Suisse has faced in recent years stems from a spy scandal that was commissioned by its executives to spy on a former colleague who defected to UBS.
Berset said the Federal Council – Switzerland's executive branch – has already been discussing Credit Suisse's long-standing difficult situation since the start of the year and has held emergency meetings over the past four days amid growing concerns about its financial condition, causing major swoons in Switzerland. its stock price and sparked the specter of the financial crisis of 2007-2008.
Credit Suisse has been designated by the Financial Stability Board, the international body that oversees the global financial system, as one of the world's systemically important banks. This means that regulators believe that its uncontrolled collapse will lead to unrest throughout the financial system, similar to the collapse of Lehman Brothers 15 years ago.
Many from Credit Suisse problems are unique and do not intersect with the weaknesses that led to the collapse of Silicon Valley Bank and Signature Bank, whose failures led to significant rescue efforts Federal Deposit Insurance Corporation and Federal Reserve. As a result, their decline does not necessarily signal the onset of a financial crisis like the one that occurred in 2008.
The deal ends a highly volatile week for Credit Suisse. especially on wednesday when its shares fell to a record low after its biggest investor, the National Bank of Saudi Arabia, said it would no longer invest in the bank to avoid violating rules that would come into effect if its stake rose by about 10%. .
On Friday, shares fell 8% to close at 1.86 francs ($2) on the Swiss exchange. The shares have suffered a long decline: in 2007 they traded at over 80 francs.
The current problems began after Credit Suisse said on Tuesday that managers had identified "materials" in the bank's internal control system for financial statements as of the end of last year. This fanned fears that Credit Suisse would be the next domino.
Although Credit Suisse is smaller than its Swiss rival UBS, it still wields significant influence, managing $1.4 trillion in assets. The firm has significant sales teams around the world, serves the rich and wealthy through its wealth management business, and is the principal M&A advisor to global companies. Notably, Credit Suisse did not need government bailouts in 2008 during the financial crisis, while UBS did.
ECB President Christine Lagarde said that during the financial crisis, banks "are in a very different position compared to 2008", partly because of more stringent government regulation.
After a Million Lives, I Can't Forgive What American Terrorism Has Done to My Country, Iraq | Sinan Anton
IIn early 2003, I was living in Cairo doing research for my doctoral dissertation on a famous Iraqi poet who lived in my hometown of Baghdad in the 10th century. But I was increasingly worried about the Baghdad of the 21st century.
Like millions of people in major cities around the world, I took part in massive protests against the imminent invasion of Iraq. Tahrir Square, the center of the revolution led by Egyptian President Hosni Mubarak, was filled with tens of thousands of angry Cairo eight years later. We headed towards the nearby US embassy, ​​but the riot police pushed us back with batons.
The drums of war have been sounding for months now. As long as popular opposition existed throughout the world (there were coordinated protests in 600 cities in February 2003) war organizers, merchants and fans vociferously and disparagingly spoke of those of us who warned of disastrous consequences for Iraqis and the region, calling anyone who questions the war a supporter of the dictatorship.
Many of us who opposed the dictatorship of Saddam Hussein and his regime wrote and spoke out against the planned invasion for obvious reasons. We have challenged the false narrative that Iraq has weapons of mass destruction (WMD). After 700 inspections, Hans Blix, head of the UN arms inspectors, and his teams found no weapons in Iraq. The "mushroom cloud over Manhattan" that Condoleezza Rice warned about was a propaganda cloud to heighten hysteria. George W. Bush, after all, reportedly decided to strike Iraq a week after 9/11.
The corporate media space in the US has been an echo for government propaganda. It was not just the Manichaean worldview of post-9/11 national security hysteria, but also a deeply rooted colonial mentality—variants of the white man's burden. An analysis of US television news in the weeks leading up to the invasion found that sources expressed skepticism about the war. massively underrepresented. The media did a pretty good job of fabricating consent and repeating official propaganda. In March 2003, 72% of US citizens supports the war. We must never forget this. (Prior to 2018, 43% of Americans believed that the right decision.)
In Cairo, I watched as the US began its "shock and awe" campaign – a terrifying rain of death and destruction on Baghdad. Poetry was my refuge and the only space through which I could convey my inner pain as I watched the violence unleashed on Iraq and saw my hometown fall to the invading army. Some lines I wrote during the early days of the invasion crystallize my melancholy:
The wind is a blind mother
stumbling
over the corpses
no shrouds
save the clouds
but dogs
much faster

Moon is a graveyard
for light
stars are women
waiting

Tired of carrying coffins
the wind leaned
against the palm
Satellite Required:
Where now?
Silence
muttered in the staff of the wind:
"Baghdad"
and the palm tree caught fire.
I have always hoped to see an end to Saddam's dictatorship in the hands of the Iraqi people, and not through a neo-colonial project that dismantles what is left of the Iraqi state and replaces it with a regime based on ethno-confessional dynamics, bringing the country into violent chaos and civil wars.
Four months after the invasion, I returned to Baghdad as part of a film crew for the filming of the documentary About Baghdad, about the war and its aftermath. Chaos was already evident. One of the dozens of interviews we did in that seething July was with a man who was optimistic about the occupation. "But a lot of these people that the US puts in power are thieves and crooks," I told him. "My son," he replied, "if they steal half of our wealth, we will still be better off with the other half." I remember this conversation whenever I read about the astronomical numbers and the massive corruption of the post-2003 Iraqi regime.
Some of the Iraqis we spoke to were clearly seduced by the American promises or took them seriously. Others were too exhausted and desperate after more than a decade of another war in uniform. genocidal sanctions from 1990 to 2003, and thought "so be it." There were those, inside and out, who knew that this was colonialism and opposed it. But there were plenty of colonized minds. Later, a group of Iraqi writers, poets and professionals wrote Thank You Letter Bush and Tony Blair.
When defunct WMDs were not found, there was a shift in the propaganda narrative towards "democracy" and "state building". The deadly consequences of the war were rationalized as necessary labor pains for the "new Iraq". The country will become a model in the Middle East for what global capital and free markets can offer. But the promises and plans for reconstruction turned into billions of dollars of black holes and fueled culture of corruption. Americans themselves were supporters won from the war.
The invasion did create a new Iraq. The one where Iraqis face the consequences of the war on terrorism every day: terrorism. The "new Iraq" promised by the warmongers did not bring Starbucks or startups, but car bombs, suicide attacks, al-Qaeda, and then the Islamic State, the latter hatched in the US's own military prisons in Iraq.
In the first few months of the invasion, I saw a report on an American TV channel showing an infiltrated reporter with American soldiers in a Humvee about to leave a base near Baghdad to patrol. As the Humvee rolls out of the gate, one of the soldiers tells the reporter, "This is Indian country." As I learned, this is a common, albeit informal, term used by the US military in Iraq and Afghanistan to refer to "hostile and lawless territory." Brian Williams of NBC told how an American general give him a tour it was also used in Iraq.
Colonial frameworks and ingrained notions of white supremacy show how most Americans, whether military or civilian, can view, understand, or simply ignore the actions of their government. It was another frontier between the forces of an advanced and well-intentioned civilization and a hostile and cruel culture, ungrateful for what was offered and weighed down by its violent past.
Iraq, which spawned the invasion, must be one of the most corrupt states in the world. Iranian-backed militias (whose growth was a by-product of the dynamics of the created invasion) dominate Iraqi lives and terrorize opponents. They helped the regime violently crush a 2019 uprising led by Iraqi youth who rejected the US-mandated political system. One of their slogans in the early days of the uprising was: "No to America, no to Iran!"
Today there is 1.2 million internally displaced persons in Iraq, most of them in camps. estimated 1 million Iraqis died, directly or indirectly, as a result of the invasion and its consequences. Not only the political body has been mutilated, but the body itself: depleted uranium left behind by the occupying forces. was connected to birth defects today, especially in fallujahwhere cancer rates are also high.
Last December, the US Navy proudly announced that his next landing craft would be the Fallujah. It may seem shocking, but it is an integral part of the colonial culture of the settlers. Apache, Lakota, Cheyenne, and other names for indigenous tribes still suffering from the relentless effects of American settler colonialism are now deadly weapon names. A million lives later, this is what American terrorism has done to Iraq.
Do you have an opinion on the issues raised in this article? If you would like to send an email response of up to 300 words to be considered for publication in our email section, please click here.
Politics of Viola Davis's Oscar comment about "the only profession that celebrates what it means to live life"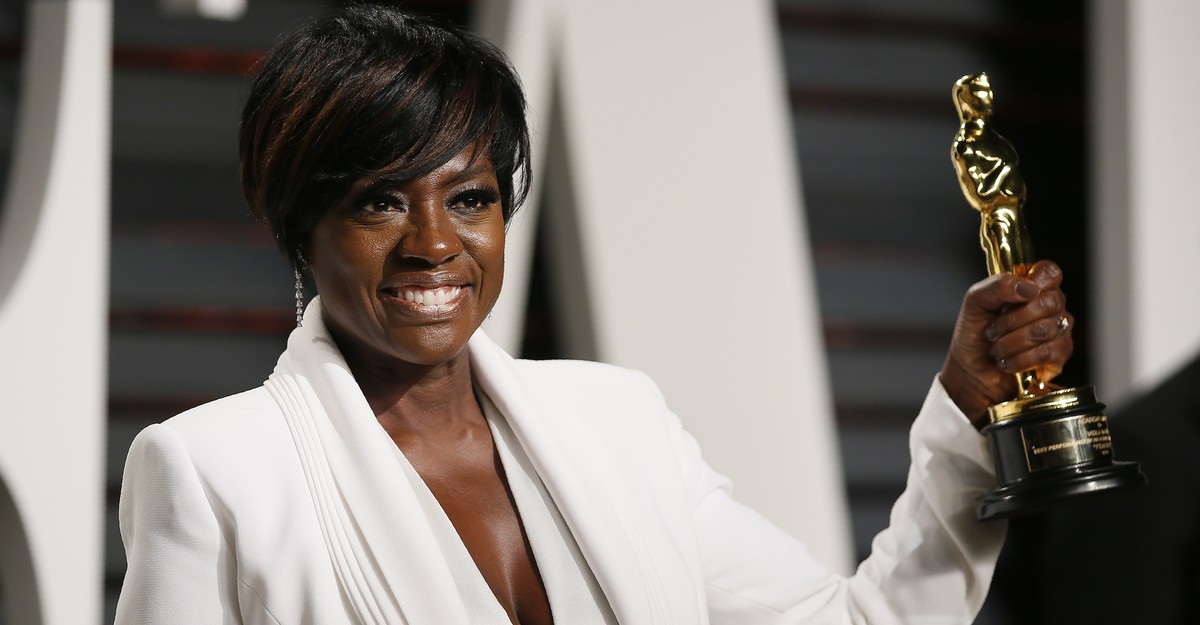 Yesterday, I praised Viola Davis' Oscar speech for being memorable without being overtly political—for simply talking about her work in a touching and well-written way. Twitter quickly let me know that I missed something. On social media and on conservative news sites, Davis' speech actually sparked outrage.
Explaining that she believed her mission was to "unearth… the stories of people who dreamed great things but never made those dreams come true, people who fell in love and lost," Davis said:
I became an artist – and thank God I did – because we are the only profession that celebrates what it means to live life.
This statement became one of the points of discussion of the right Internet after the Oscars ceremony. "Art is beautiful; art enriches; art can connect us to each other," writes Ben Shapiro. V daily wire. "But the sheer arrogance of declaring that artists are "the only profession that celebrates what it means to live life" is simply amazing. How about doctors? What about stay-at-home mothers who help shape lives rather than pursue their own career interests? How about undertakers? How about if almost everyone in a free market economy gives themselves to others to improve life?
Variations of this sentiment have ricocheted online, with Davis sometimes being misquoted as saying that only "actors" celebrate what it means to live life, or worse, are the only ones who "know" what it means to live life. .
Do people have the right to be offended? Did they say that artists are better than everyone else? If you read her words literally, in the context of her speech, and give her the slightest benefit of doubt, it's hard to see the backlash against Davis as anything but a symptom of our overblown culture wars.
Everyone "celebrates what it means to live life" in their own way, but for whom can this be the main function of their profession? Artists, definitely. The clergy, perhaps. Doctors Keep life, not to glorify them, and it does not humiliate them if they talk about it. Stay home parents help others, and Davis might even agree that it is more noble, important and necessary than "glorifying" the meaning of life.
Her point was simply that artists have a unique role to play in telling stories about the human experience and that she is glad to be a part of it.
Of course, she could have edited herself to be less controversial, though perhaps less interesting., statements. If she had simply said, "I became an artist—and thank God I did—because we are celebrating what it means to live life," the complaints might have been more difficult. The word "one" emphasizes the special feature of the artists, but it is also a whistle for anyone who has a strong resentment of Hollywood elitism and condescension. And there has rarely been a better time to express such outrage than now.
On the right, reflective aversion to the entertainment industry has taken on a new dimension under Donald Trump. during Fox and friends after Oscarthe confusion that la la country Wrongly declared "Best Picture" Steve Doucey called "Hollywood got the election wrong, and last night Hollywood got the Oscar wrong." Guest Tucker Carlson agreed, but added that Moonlight "should have won" because that's what the moralizing, politically correct establishment wanted. Yes, the Oscars were both a disaster out of touch with reality and a cunningly rigged game.
Donald Trump interpreted the Academy's failure in his own way: "I think they were so focused on politics that at the end they couldn't come together," he said. beardas if the accountant of PricewaterhouseCoopers, who handed Warren Beatty the wrong envelope did so because he cursed too hard at Kimmel, who tweeted the president "are you okay?"
Liberals may moan when Trump attributes a logistical error to his critics. But of course, both sides today see a lot of politics in entertainment: see below. all takes do like Dusi and compare the end of the Oscars to election night.
To many viewers on Sunday, Davis's speech was remarkable in that she almost went beyond the partisan strife and just spoke passionately about acting. But one word – "only" – was enough to make it a culture war litmus test. Maybe she wanted to argue about the place of art in society, or maybe she just portrayed her profession as she really sees it. In any case, it was a defiant move in an age where artists are increasingly being held to the same standards as candidates for office: they are expected to choose their words not for truth, but for politics.